Ellis Family Cemetery (TA097)
Amite
Pictures by Wayne Cosby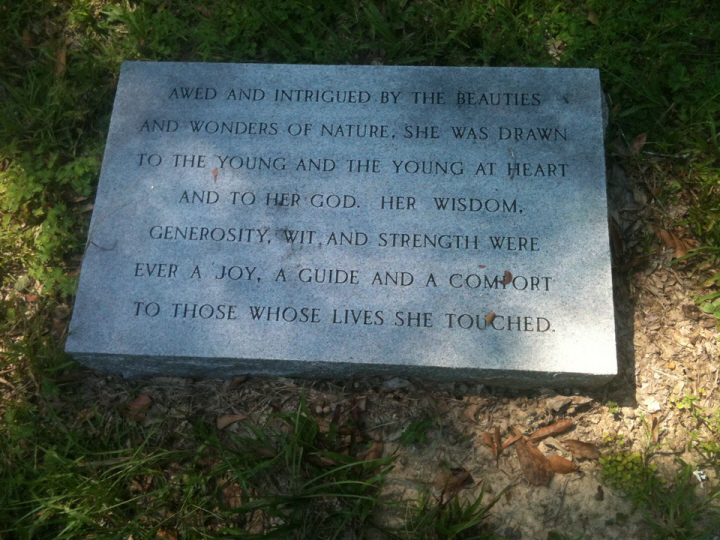 Rev. JOHN A. ELLIS
Born ...
Apr. 7, 1830
Died ...
Feb. 15, 1893
Son of
HICKS ELLIS & TABITHA GUNN
John Ellis
Served as
Chaplain of
20 TENN. INF.
C. S. A.
EZEKIEL JOHN ELLIS
SON OF E. . ELLIS
AND TABITHA E. WARNER
1840 ---- 1889

JOSEPHINE
WIFE OF E. JOHN ELLIS
DAU. OF HARVEY CHAMBERLIN
AND JULIETTE McKEAN
1842 ---- 1912
Ezekiel John Ellis
Served in
CO. F
16 LA. INF.
C. S. A.
Ellis, Ezekiel J., 1st Lt. Capt. Cos. F and H, 16th La. Inf. En. Sept. 29, 1861, Camp Moore, La. Present on all Rolls to Feb., 1863. Roll for May and June, 1863, Absent, sick, at Ringgold, Ga., March 14, 1863, order of Dr. Wilkinson. Rolls from July to Sept., 1863. Present. On Rolls of Prisoners of War, Captured at Missionary Ridge, Nov. 25, 1863. Recd. at Military Prison, Louisville, Ky., from Nashville, Tenn., Dec. 4. 1863. Forwd. to Johnson's Island, Ohio, Dec. 5, 1863. Released on Oath of Allegiance to the United States from Johnson's Island, Ohio, June 13, 1865. Res. Amite City, La., age 24, complexion light, hair light, eyes blue, height 5 ft. 9 in.
Above from Records of Louisiana Confederate Soldiers by Andrew B. Booth
THOMAS C. W. ELLIS
ELDEST SON OF
EZEKIEL PARKER ELLIS
AND TABITHA EMILY WARNER
NOV. 26, 1836 ---- AUG. 2, 1918
Thomas C. W. Ellis
Served in
CO. A
18 LA. CAV.
C. S. A.
Ellis, T. C. W., Capt. Co. A, 18th Battn. La. Cav. En. Nov. _, 1863, St. Tammany, Livingston. Roster not dated, Elected Capt, Jan. 25, 1864.
Above from Records of Louisiana Confederate Soldiers by Andrew B. Booth
J. W. A. HAMILTON
CO. H
19 TENN. INF.
C. S. A.
DIED AUG. 1862