Lee Cemetery (TA163)
Holton
Pictures by Wayne Cosby & Martin Gauthier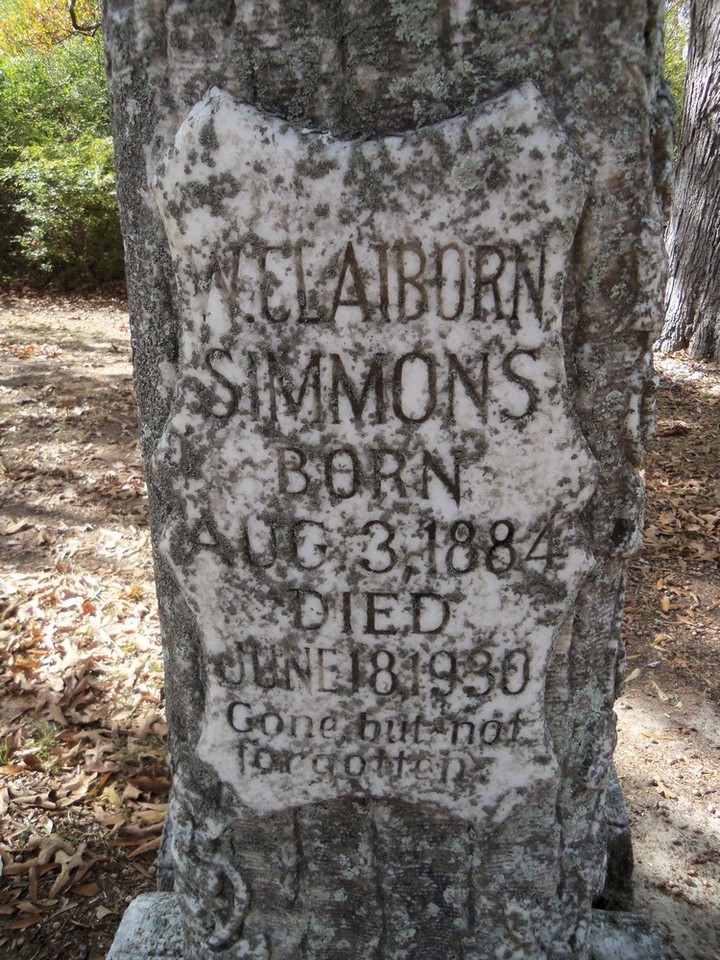 JACKSON RATCLIFF
SEPT. 7, 1841
NOV. 24, 1914
Jackson Ratcliff
Served in
CO. B
9 LA. INF.
C. S. A.
Ratcliff, Jackson, Pvt. Co. B, 9th Battn. La. Inf. Roll Sept. and Oct., 1862 (only Roll on which borne), En. May 15, 1862, Camp Moore, La. Roll states Present.
Above from Records of Louisiana Confederate Soldiers by Andrew B. Booth
WILLIAM J. LEE
BORN
JAN. 10, 1836
DIED
MAY 18, 1888
William Lee
Served in
CO. B
16 LA. INF.
C. S. A.
Lee, William J., Pvt. Co. R, 16th La. Inf. En. Sept. 29, 1861, Camp Moore, La. Present on Roll to Oct. 31, 1861. Roll for Nov. and Dec., 1861, Absent, nurse, at Barracks. Roll for Jan. and Feb., 1862, Absent with leave since Feb. 15. Roll for May and June, 1862, Absent at home since Feb. 14. Roll for June 30 to Oct. 31, 1862, Absent. Taken prisoner and paroled Glasgow, Ky. Rolls from Nov., 1862, to Feb., 1863, Absent. Paroled prisoner since Sept. 20, 1862. Rolls from May. 1863, to Aug., 1863, state Present. Roll for Sept. and Oct., 1863, Absent at Lagrange, Ga. Wounded Sept. 20, 1863. Rolls from Jan., 1864, to Feb. 28, 1865. Absent at Amite City, wounded, since Sept. 29, 1863, order of Dr. Ware. Roll for April 20 to 30, 1865, Absent, sent to Hospl., order Med. Board, March 25, 1865.
Above from Records of Louisiana Confederate Soldiers by Andrew B. Booth