Tangipahoa Cemetery (TA262)
Tangipahoa
Pictures by Martin Gauthier
CHARLES E. KENNON
BORN IN
MECICHENBURG CO.
APRIL 6 A. D. 1839
DIED AT
TANGIPAHOA
OCT. 9 A.D. 1878
Charles Kennon
Served in
CO. I
4 LA. CAV.
C. S. A.
Kennon, C. E., Pvt. Capt. Co. I, 4th La. Inf. En. April 30, 1861, New Orleans, La. Present on Rolls to Oct., 1861. Present or absent not stated on Rolls from Jan., 1862, to Dec., 1863. Roll for March 1 to Aug. 31, 1864, Present. Promoted May 25 to Capt. to fill vaeancy caused by Capt. J. K. Womack being dropped from Rolls. Federal Rolls of Prisoners of War show him captured near Franklin, Tenn., Dec. 17, 1864. Recd. at Military Prison. Louisville, Ky., from Nashville, Tenn., Dec. 20, 1864. Transfd. to Johnson's Island, Ohio. Dec. 22, 1864. Released on Oath of Allegiance to United States, June 16, 1865. Res. Tangipahoa, La., age 25, complexion fair, hair light, eyes blue, height 5 ft. 10 in.
Above from Records of Louisiana Confederate Soldiers by Andrew B. Booth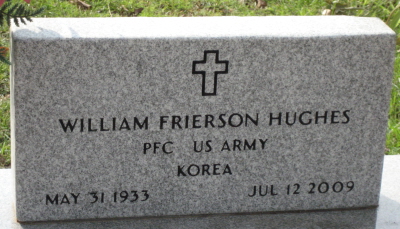 L. R. DRAUGHON
PVT CS ARMY
CIVIL WAR
1836 1890
JOHN J. RAFFERY
U. S. NAVY
SP. AM. WAR
JOHN EVANS
PVT CS ARMY
CIVIL WAR
1846 1903
Evans, John, Pvt. Co. B, 3rd (Wingfield's) La. Cav. En. July 14, 1862, Camp Moore, La. Present on Roll dated Sept. 19, 1862. Roll to Oct. 31, 1862. Absent. Detached service. Paroled at Port Hudson, La., July _, 1863.
Above from Records of Louisiana Confederate Soldiers by Andrew B. Booth
IN LOVING MEMORY
OF
MY HUSBAND
JOHN EVANS
MAR. 17, 1846 NOV. 27, 1903